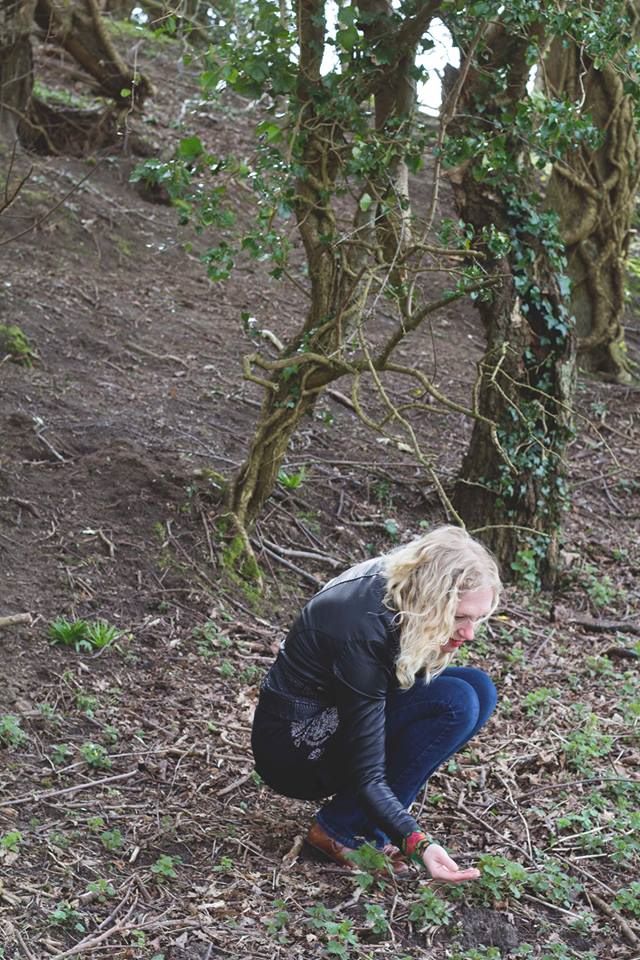 About Unearthed: Upycycled Jewellery
Based in the Potteries in Staffordshire, my fascination with the history of the Pottery Industry started here.... I transform unearthed pottery shards and broken china, sea glass, and industrial scoria into upcycled jewellery for those who appreciate history, adventure, the thrill of Unearthing and have a love of the countryside and seaside. .
My design inspirations start with my walks in the UK countryside and seaside and resulting discoveries of discarded man-made materials that nature has weathered and transformed into found treasure. My designs attempt to recapture the contrast of finding these industrial shards in nature and share with you its journey from trash to treasure.
Trash to Treasure:
I'm happiest in nature, therefore, it's important to me that I do what I can to take care of it. My upcycled jewellery attempts to capture the joy of how nature can transform trash to treasure, and so it felt fitting to make my jewellery as eco-friendly as possible so that when you wear it, you feel connected to the planet. Here's how....
I re-use and upcycle unearthed broken pottery, sea glass and industrial scoria
I keep a low-carbon-footprint by using UK-sourced materials and supplies, and recycle the packaging that supplies are sent in.
I use recycled paper for story cards, labels and boxes, as well as biodegradable packaging.
I use non-toxic, food-grade chemicals during the silversmithing process.
I use Ecosilver - Sterling Silver and fine silver that has been 100% recycled from scrap silver
Purchasing a piece of Unearthed Jewellery means you are doing a little something to reduce the toxins and waste on our planet.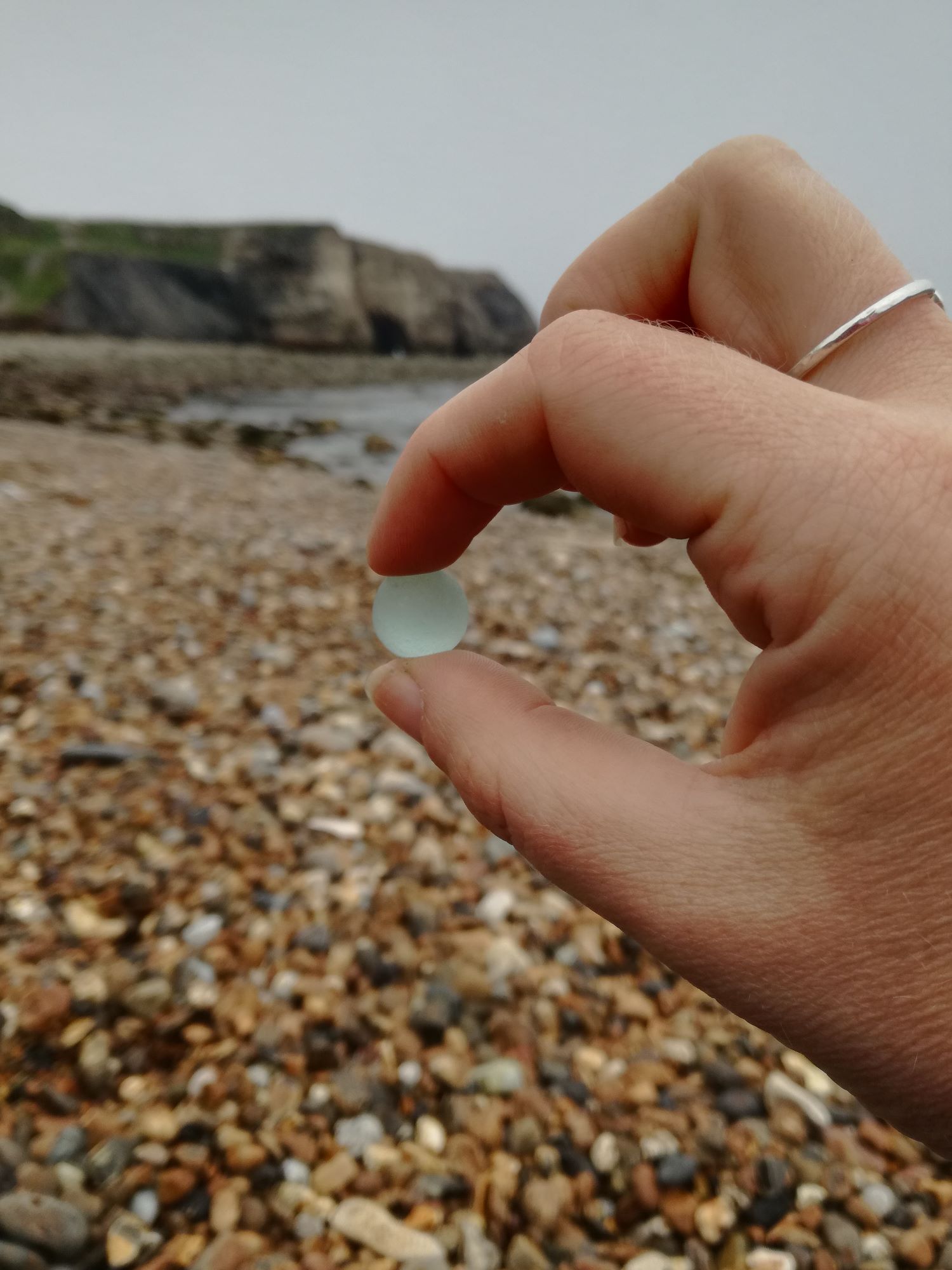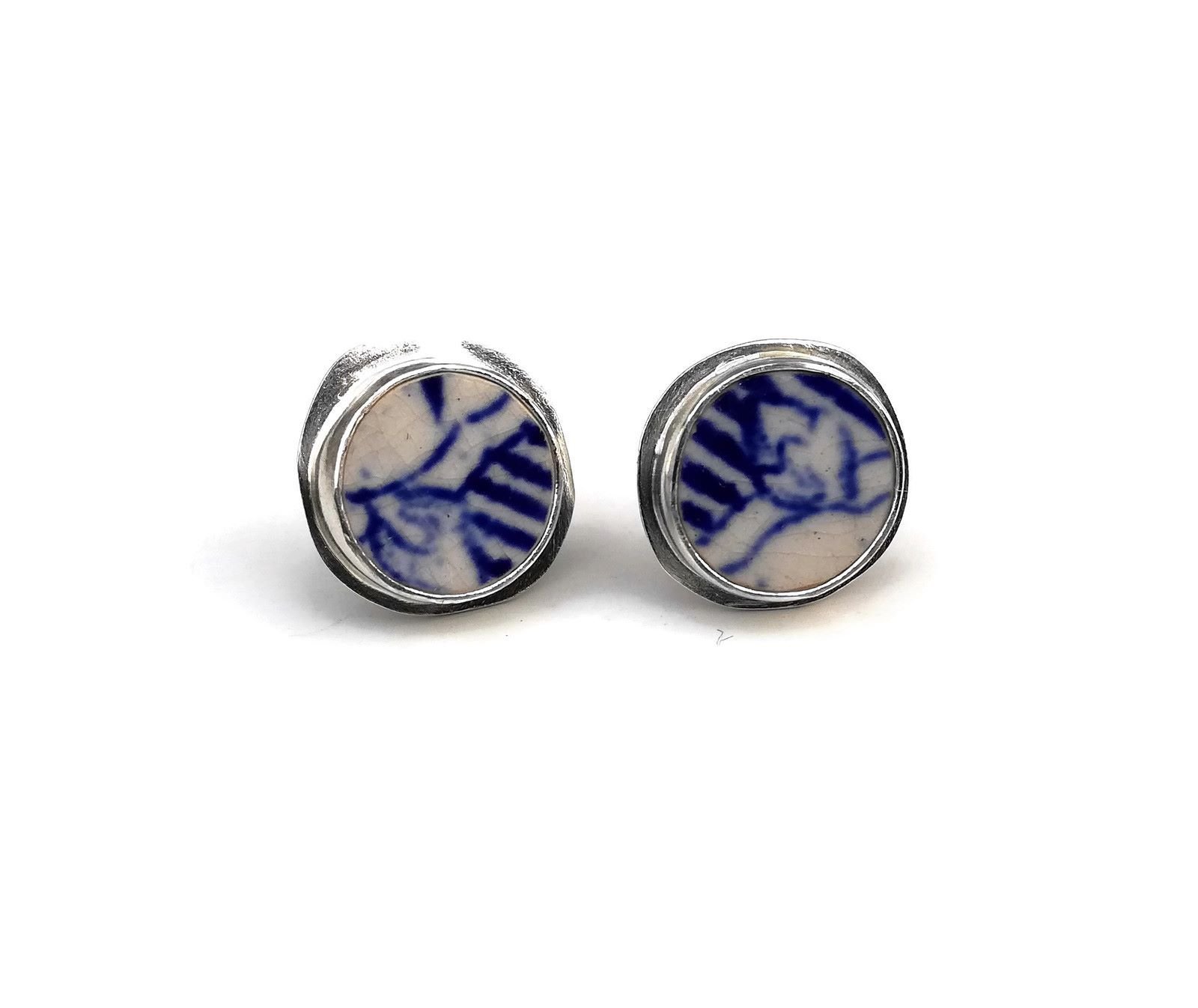 Handmade Quality: Edinburgh Assay Office Registered
Unearthed by Lynn is registered with the Edinburgh Assay Office. What does this mean for you?
All Unearthed jewellery is crafted from a minimum of 925 sterling silver (Sea Glass pieces are set in Fine Silver) and bears the 925 fineness mark and UBL makers mark, regardless of its weight. Unearthed Jewellery fully complies with the 1973 Hallmarking Act and is registered with the Edinburgh Assay Office, who independently tests and guarantees that all Unearthed Jewellery weighing over 7.78 grams are hallmarked as required.
You can find more information about hallmarking on the Edinburgh Assay Office website: https://www.edinburghassayoffice.co.uk/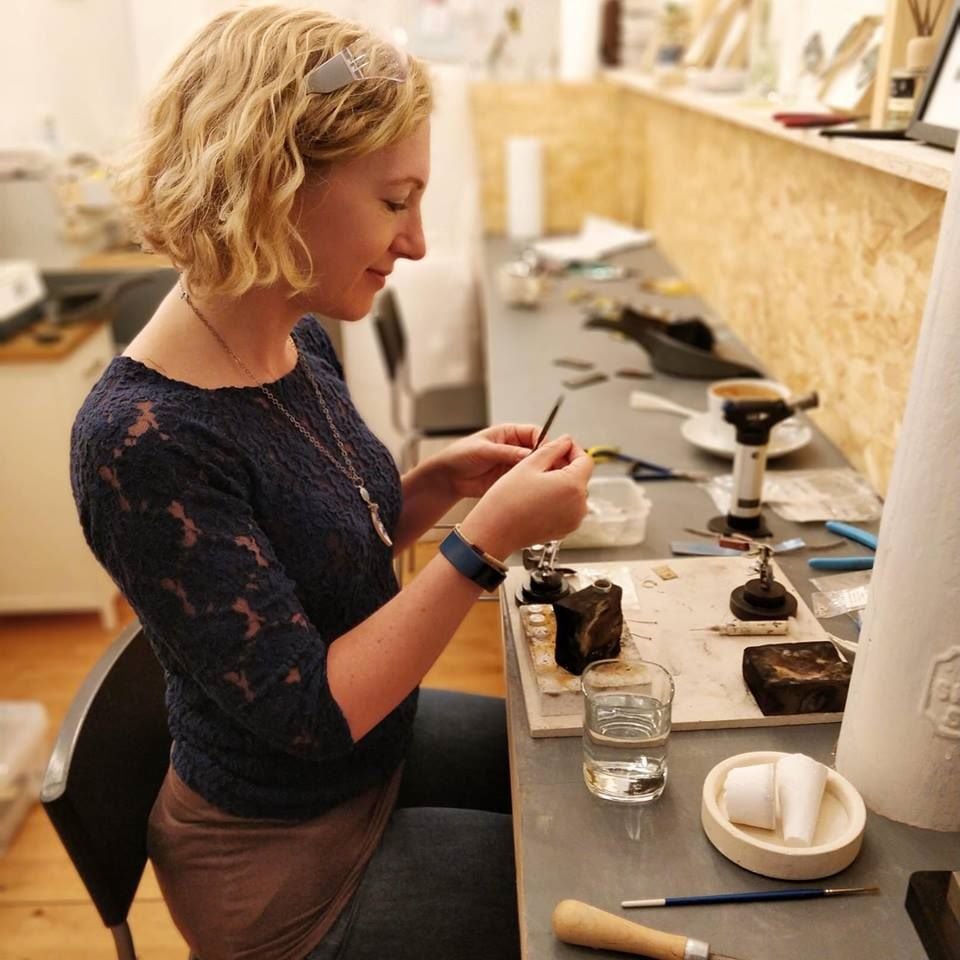 Half Canadian, half British, I was born and raised in Vancouver, Canada to a British-born father who travelled to Canada with my war-bride grandmother.
An active Gold Member of the Guild of British Jewellery Designers, I have designed and made silver jewellery since 2000. Whilst my collections have differed over the years, they have a common thread - an eclectic union of new and old.
A few years after earning my degree in Business, I yearned to learn something more creative and began the Jewellery Art and Design Program with Vancouver Community College. I began making jewellery that encorporated antique beads and broken jewellery. Little did I know life had exciting plans for me - I moved to the UK when I was 30.

After moving to Staffordshire, I found it tough being away from Canada. On the postive side, I loved immersing myself in the UK countryside and the history of the local area. I had a garden for the first time in my life and began enjoying cultivating the flowers, vegetables etc that I wanted to grow. Often whilst digging, I would find a pottery shard. I started a collection, which quickly expanded as I found other shards in different areas - along the canal, the common, and in other counties, such as Shropshire and also in Wales. It was researching this collection of shards that made me feel connected to this area. It wasn't long before my love for this collection merged with my love of jewellery making. My first two pieces used a broken shard from my grandmother's heirloom pottery and the first shard I found on the Common in Stone; the idea for Unearthed was officially born: to create jewellery for others, providing them with their own shard of history, that upcycles unearthed, man-made materials into jewellery with a story that creates connection and evokes memories and stories.
The First Unearthed by Lynn Collection....
Inspired by the Potteries and the Staffordshire Countryside:
The first Unearthed Collection focused on pottery shards I would find in my own back garden whilst gardening and on my walks in the Staffordshire countryside. Pottery shards can be found everywhere in the UK and particularly in Staffordshire and the Potteries.... walking along the canal, down the street, in your garden.... Wedgwood, Spode and Burleigh pottery shards and more can be found everywhere. Finding these fragments of broken pottery and broken china evokes a strong sense of curiosity about the history of the UK Pottery industry and it's heritage, raising many questions....how did it get here, who made the pottery, where was it made, what were their lives like, who were the intended users of the completed piece? The fragments also demonstrate the significance of the ceramic industry of the UK, its tragic decline and the glimmer of its resurrection in recent years.