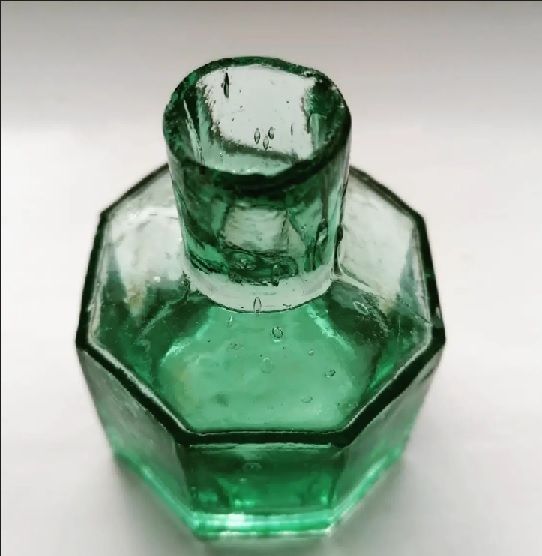 New Unearthed Collection: Unearthed Bottles!
Posted on 17:00pm on Thursday 20th October 2022
If you have followed Unearthed by Lynn on Instagram, you'll know about the bottles I find on my walks and journeys with my partner and son in the UK! Due to popular demand, the Bottle Collection has been added to UnearthedbyLynn's offerings! You can view the collection on Etsy, Here
Posted on 11:00am on Tuesday 27th September 2022
Check out our Workshops to view upcoming classes.
Workshops to be held in Lightwood, Stoke-on-Trent with views overlooking Cocknage Chase and Florence. A drink and snack are included with your workshop.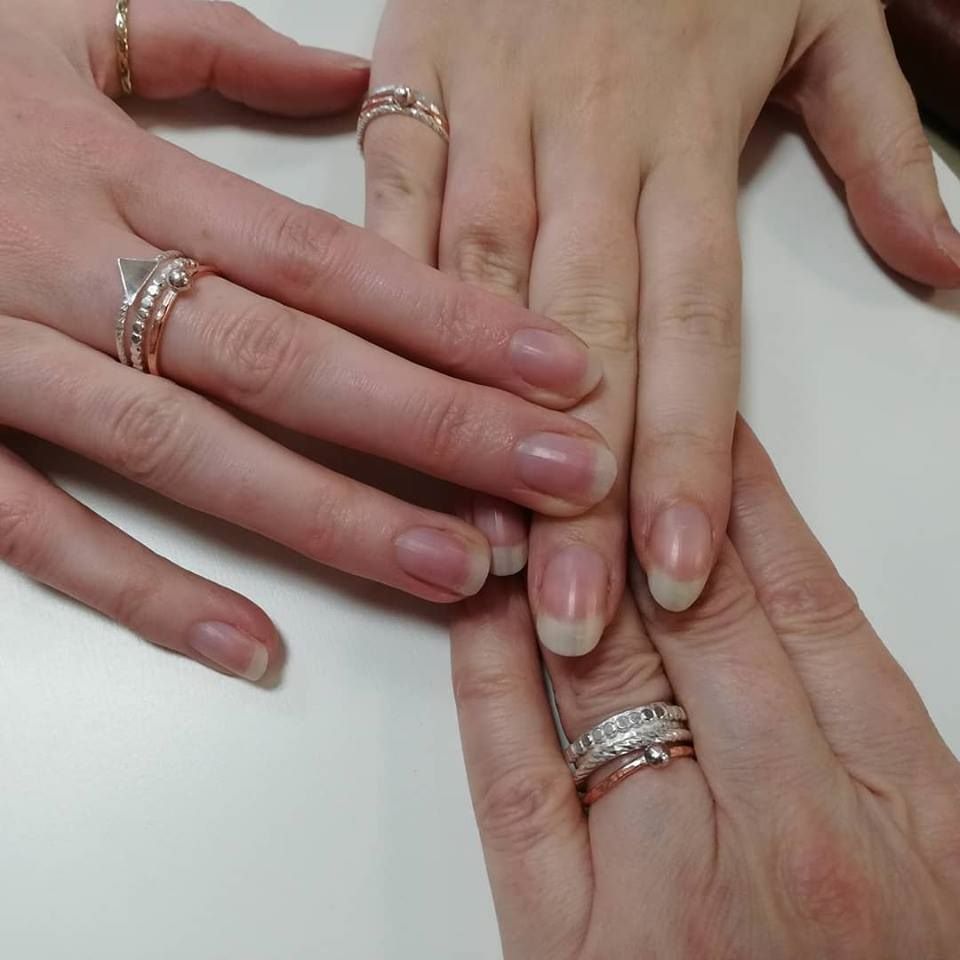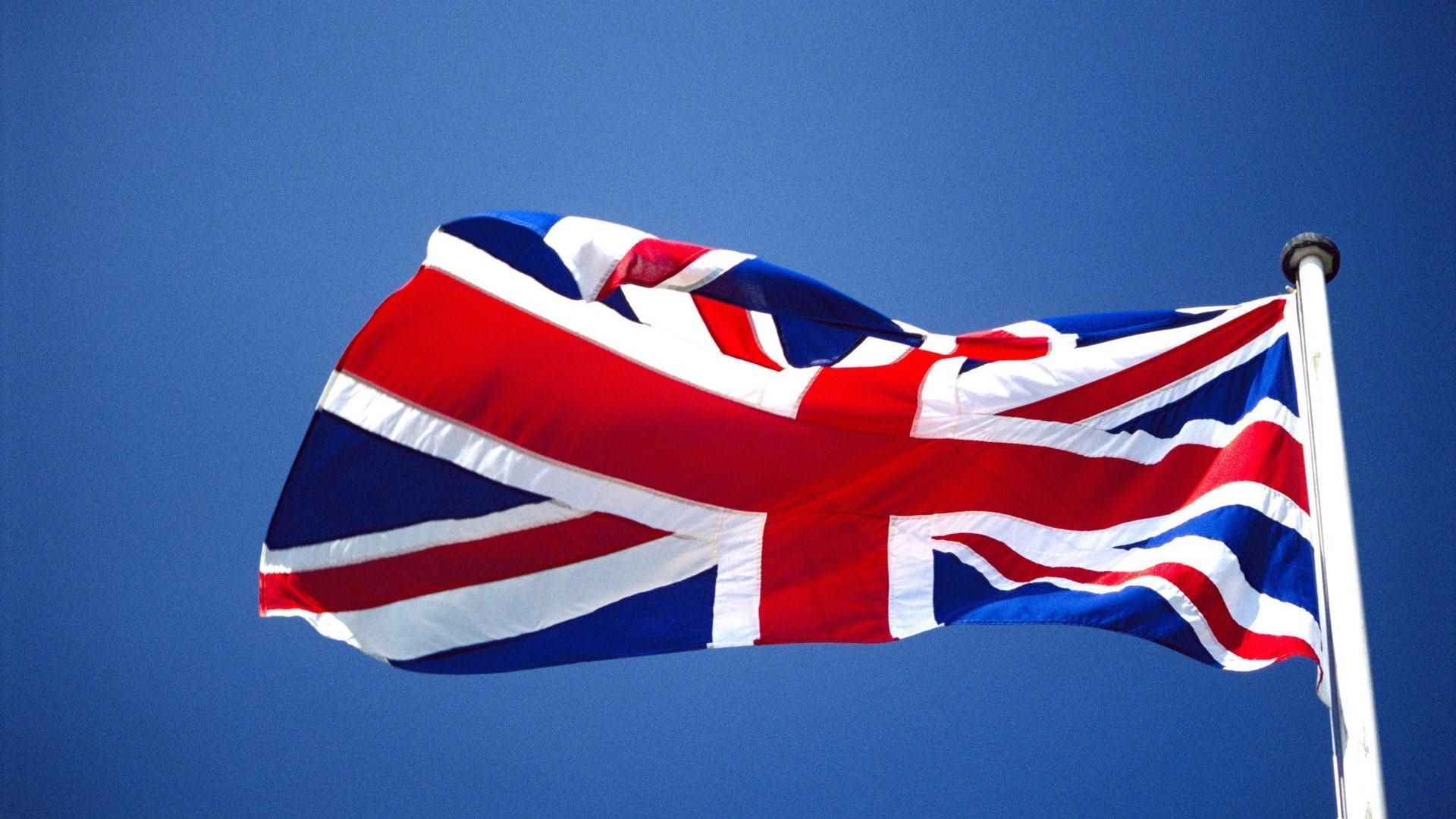 Unearthed is Back in the UK!
Posted on 11:00am on Tuesday 19th November 2019
Unearthed is living the jetset life, and is in the process of relocating back to the UK! Unfortunately, due to moving and relocation, this means spots for Christmas commissions are tight and are currently full, but I will be accepting new commissions once again in the New Year, so do get in touch if you wish to have a special piece made of your own or for someone special to you.
Posted on 10:00am on Friday 6th September 2019
Happy September guys! I hope you had a great summer and are settling into September nicely! I have a bit of news...My summer has kick started a new adventure for me, at least for a little while, as I need to be in Vancouver for family reasons... I am hoping to be able to continue my jewellery, but I will be doing so on a much smaller scale, taking a limited number of commissions each month and selling exclusively through a select handful of shops, listed on my Where to Buy page

I'm in the process of getting autumn collections to each of these locations before I go, so do drop by soon, and watch this space for more updates!
Unearthed joining the Reclaim/Reimagine/Repurpose Exhibition at Unit Twelve - 16th Jan- 2nd May 2020
Posted on 10:00am on Tuesday 25th June 2019
Unearthed by Lynn has been invited to join Unit Twelve's Reclaim/Reimagine/Repurpose Exhibition. Unit Twelve champions the recycling ethos, and artists who work with and bring new life to unusual and recycled materials, discovering and crafting exquisite new creations. This exhibition features several artists who share a similar mindset and process, that starts at the discovery stage, inspired by the materials to reclaim; reimagining and repurposing the unwanted. For more details, please visit Unit Twelve's website.
Staffordshire Newsletter - Unearthed Scoria Collection Launch
Posted on 13:00pm on Wednesday 8th May 2019
The Staffordshire Newsletter has done a feature on Unearthed by Lynn's latest collection featuring industrial Scoria Glass! You can read the article here.
Unearthed by Lynn's Mug Shot for Enjoy Staffordshire's Staffordshire Day at the Guildhall Gallery
Posted on 11:00am Wednesday 1st May 2019
Unearthed by Lynn joins the Guildhall Gallery in getting ready for their upcoming exhibition launch to celebrate this year's Staffordshire Day theme of 'Made in Staffordshire'. Her collection of upcycled pottery shard jewellery and upcycled scoria glass jewellery will be on display! Read the article from the Express and Star here.
Unearthed Celebrates International Womens Day at Spode
Posted on 10:00am Friday 29th Mar 2019
Folksy selects Lynn's upcycled pottery shard stud earrings and upcycled pottery shard gemstone necklace for its 'Made in the Midlands' Gift Guide - View the article here!
Unearthed Featured in Eclectica of Ludlow Gift Guide
Posted on 12:00pm Saturday 1st Dec 2018
Unearthed upcycled pottery shard earrings have been featured in Eclectica of Ludlow's 2018 Christmas Gift Guide! View the article here!
Unearthed has been added to the Made by Hand Online Makers Directory!
Posted on 12:00pm Saturday 3rd Nov 2018
Unearthed is now listed on MadebyHandOnline.com's Maker Directory! Visit our profile here!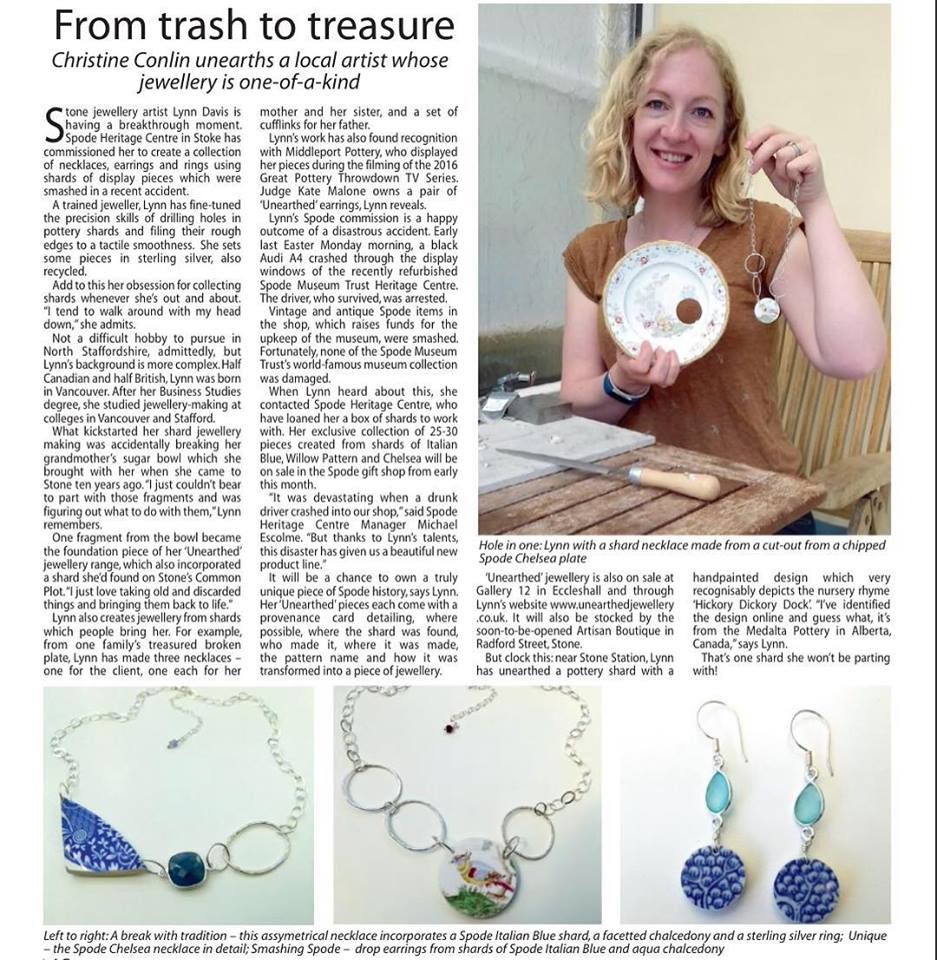 Unearthed Interviewed by the Stone and Eccleshall Gazette About Upcoming Spode Collection, Creation From Destruction
Posted on 12:00pm Wednesday 11th Jul 2018
Unearthed by Lynn was interviewed about her Creation From Destruction Collection designed for Spode in the July 2018 Stone and Eccleshall Gazette! You can view the Article Here...
Kate Malone from The Great Pottery Throwdown Wears Unearthed!
Posted on 12:00pm Monday 1st May 2017
Kate Malone wore Unearthed upcycled pottery shard earrings to celebrate Staffordshire Day at Wedgwood. She is wearing studs created from an unearthed Burleigh Shard of Regal Peacock that would have been made at Middleport Pottery, where The Great Pottery Throwdown was filmed....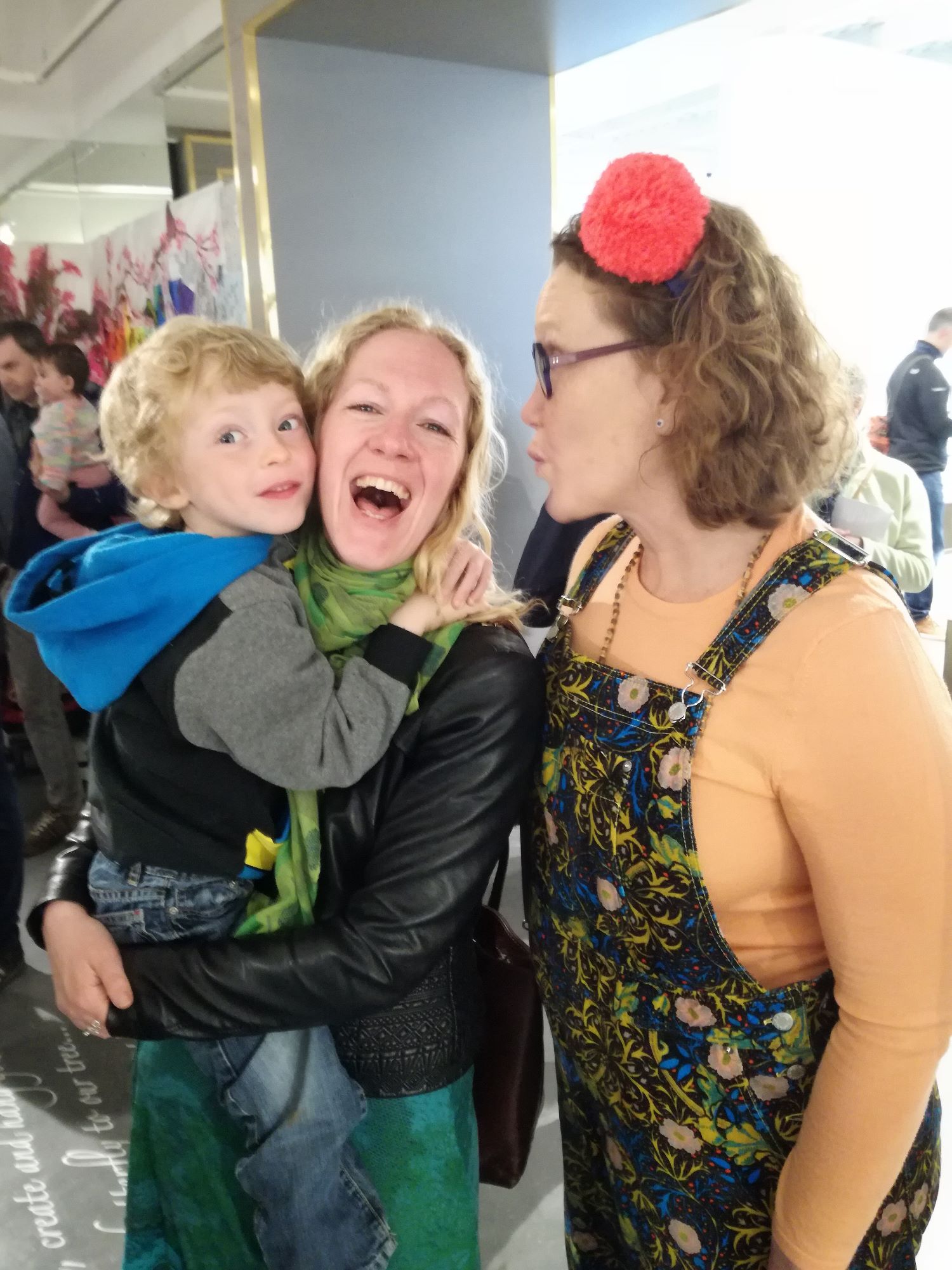 Unearthed featured on Recyclart
Posted on 11:00am Saturday 15th April 2017
Lynn has been featured on the Recyclart Blog for her upcycling project to create a vintage pottery shard necklace. Read more here...
Unearthed Interview by Claudia Alice for The Creative Collection
Posted on 11:00am Thursday 16th March 2017
As part of her Creative Collection, Claudia Alice spent an afternoon photographing Unearthed searching for pottery shards and investigates how her designs are interlinked with her desire to create eco-friendly, sustainable style.. Read more here....
Posted on 11:00am Tuesday 7th February 2017
Eternal Tools interviews Lynn to uncover the Unearthed story and looks at some of the tools Lynn uses to create her upcycled pottery shard jewellery. Read more here....