Do you love jewellery that evokes a memory? A connection? A story? Wouldn't it be great to be a part of that story? You can get involved as little or as much as you like in the design and creation of your piece. Broken China shards make a unique anniversary gift, especially for 2, 9, and 20 year wedding anniversaries.
Commissions Accepted for Bespoke Jewellery
Have you Unearthed a piece of pottery from your own garden, or a shard of sea glass on holiday? Do you have a sentimental piece of pottery/china that has been broken? Or do you have a style/colour of pottery/glass, perhaps from a sentimental location, that you would like me to unearth from my own collection to have made into something especially for you or a loved one? I would love to work with you to create a piece that suits your style and budget that evokes a connection or memory for you or your loved one. We can use your shard in the style of something I have already created, or design something unique. Contact me for a free consultation. If you decide to go ahead, a 50% deposit is required.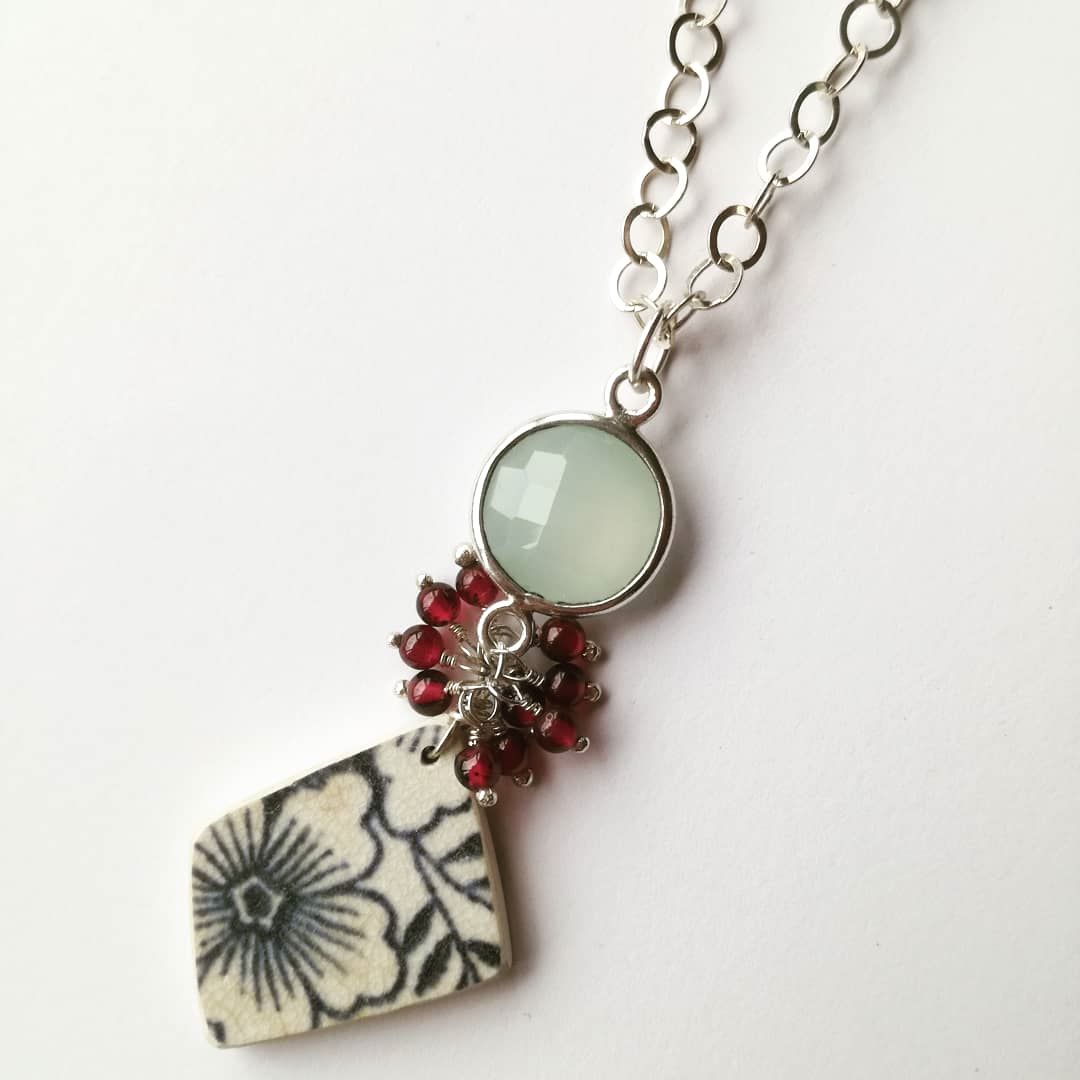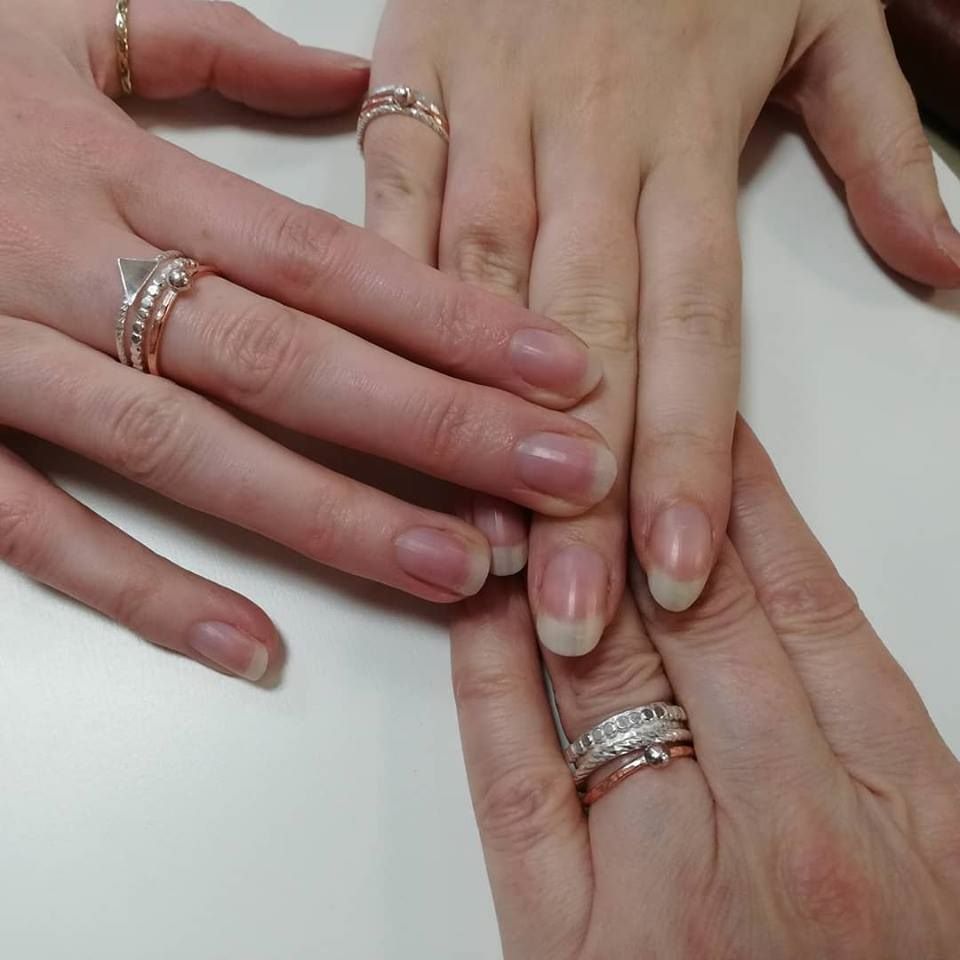 Ever wanted to make your own jewellery? I offer stacking ring and bangle workshops with The Artisan Boutique in Stone, Staffordshire, and occasionally do workshops in other locations. Please see my Calendar of Events for upcoming Workshops.
Alternatively, I offer bespoke, private workshops in the comfort of your own home - please contact me to learn more.
Handmade Wedding Rings Workshop
Your Rings are the most sentimental piece of jewellery you will likely ever wear. Are you looking for unique wedding rings? Instead of buying manufactured rings at a jewellery store that have been marked up for retail, how amazing would it be to get involved in their creation?? Workshops are aimed at complete beginners and start at £120 plus cost of materials. Hallmarking sponsorship is also available. Please contact me about setting up a bespoke workshop, either within your own home, or at a chosen location, and spend the day creating your very own wedding rings.